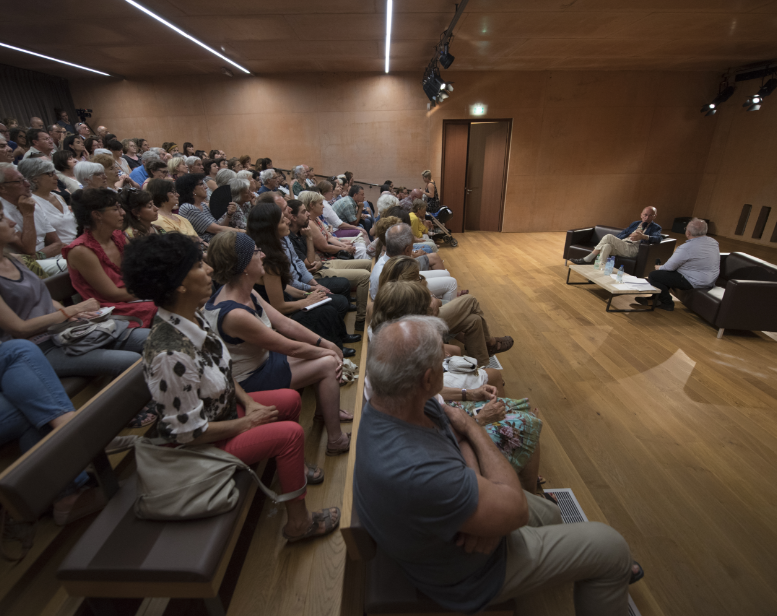 THE AUDITORIUM
The auditorium is equipped for video showings, talks and small-scale events in optimal conditions. It has a capacity for 150 people (including persons with reduced mobility), a video projection and sound system, and lighting.
Audio-visual recording and streaming technology is also available. The space also has a control booth for playback on stage and a Wi-Fi and ethernet connection. 
Hiring rates: €150 (day)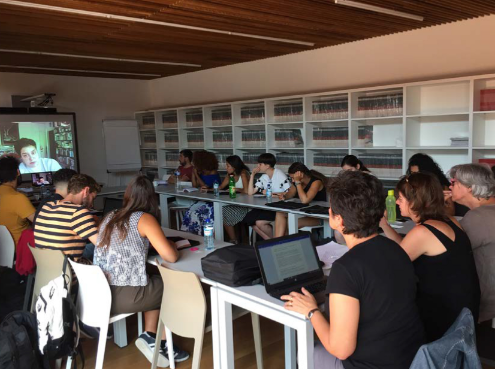 MEETING ROOMS
The three meeting rooms are equipped with audio-visual equipment. Two of the rooms are especially suitable for educational activities. The rooms enable teachers to add another dimension to their school visit to the site, or to organise workshops with scientists and artists who collaborate with the Memorial.
Tables and chairs – Wi-Fi
Capacity for 20-25 people
Hiring rates: €80 (day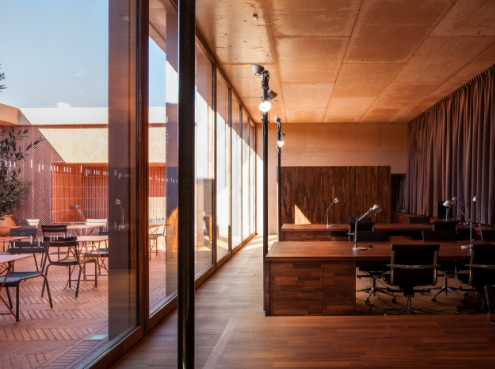 OPEN-PLAN AREA
In addition to the meeting rooms, the Memorial also has an open-plan area that serves as a collaborative workspace, fully equipped for organising work sessions and video conferences.
Tables and chairs – audio-visual equipment – Wi-Fi
Capacity 25 people 
Hiring rates: €80 (day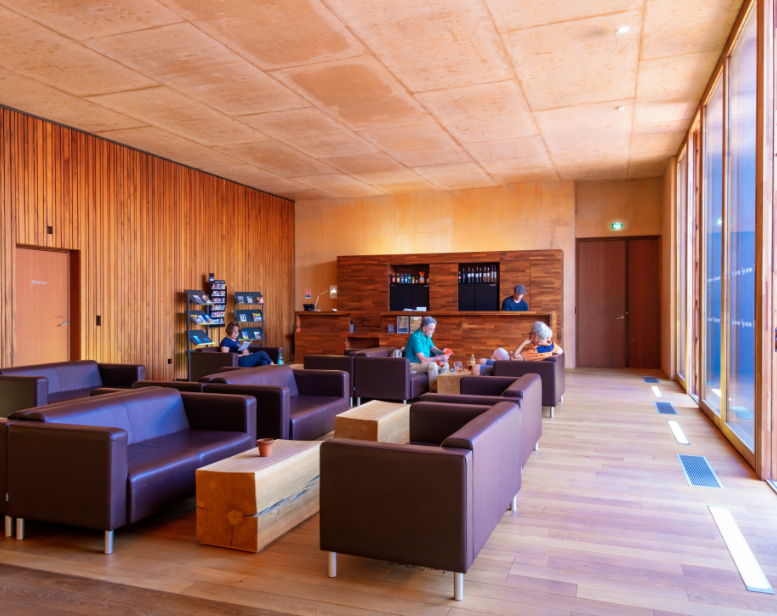 CAFÉ / CATERING AREA
The Memorial has a café with a terrace. Light meals are offered such as soups, savoury tarts, a selection of cured meats and cheeses, desserts, and more. 
A catering service for group events is available upon request.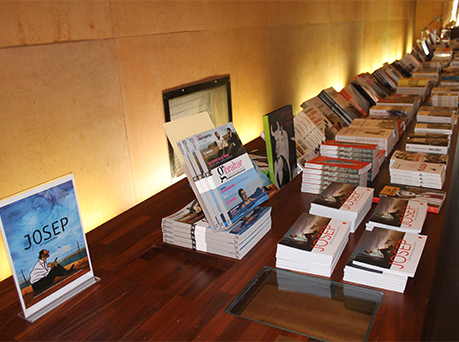 THE BOOK STORE
The bookstore offers a selection of reference books, including the Memorial's own publications: exhibition catalogues, the Récits et témoinages collection and the Cahiers de Rivesaltes.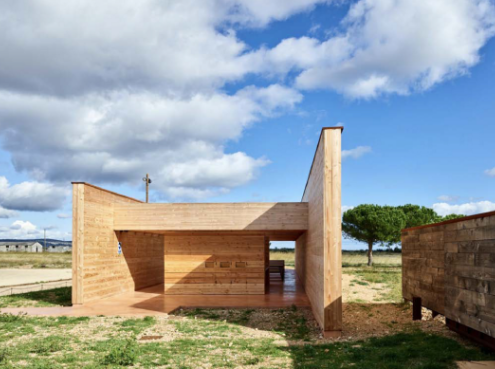 THE PICNIC AREA
A space is set up near the Memorial car park for individual visitors or groups who bring their own meals.
TECHNICAL DOCUMENTS
You can consult the technical documents concerning the areas of the Memorial below.